Rosary Campaign
For an End to the Coronavirus and Renewal in the Church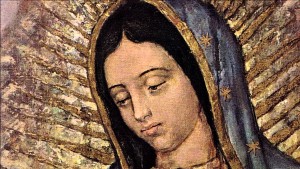 "I repeat, there is no problem, as difficult as it may be, that we cannot resolve at this time by praying the Holy Rosary."  – Sr. Lucia of Fatima
"No hay problema, repito, por más difícil que sea, que no podamos resolver ahora con el rezo del Santo Rosario." -Hna. Lucia de Fatima
Announcements (Click this box to expand)
Betty's Poem – The Faces of Prayer
One of our Rosary Campaigners, Betty from Florida, wrote this beautiful poem capturing the many graces and blessings that Our Lady gave through the Rosary Campaign. Click below to read it!
World Mission Rosary
On Thursdays, the Pontifical Missions Society will be leading us in an abbreviated version of the World Mission Rosary, started by Venerable Fulton Sheen
Fr. Navit's prayer of blessing
---
Rosary in English
Join us online, by phone or in spirit as we pray the Rosary asking the miraculous intercession of the Blessed Virgin Mary to put an end to the coronavirus and to bring restoration to those most severely impacted by the pandemic. We are also asking Our Lady to obtain a new outpouring of the Holy Spirit in the Church, bringing about our deeper conversion to the heart of Jesus Christ and institutional renewal at every level.
SCHEDULE:
Mondays at 8 PM
TUNE IN BY VIDEO:
Click here to join the Rosary by video 
(Zoom link)
Click the link 5-10 minutes early to allow your device to download any necessary software.
OR, DIAL-IN BY TELEPHONE
Dial: (646) 558-8656
Enter the Webinar ID: 494 480 541
International dial-in numbers available: 
Click here 
HOSTED BY:
MONDAYS: Pontifical Missions Societies, the Stolarczyk and the Nepomuceno Families
PRAYERS
Prayers of the Rosary  
Supplementary Prayers:
Prayer to St. Joseph by Pope Leo XIII
Prayer to St. Michael and the Pope's Prayer for Protection
Text of the prayer that Fr. Navit uses for the final blessing
How to Pray the World Mission Rosary (Mondays)