About Us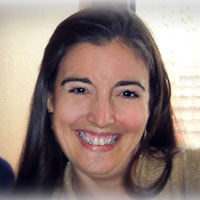 Meet Meghan Cokeley, Director
As the Director of the Office for the New Evangelization, Meghan's main responsibility is to guide and support the 200+ Catholic parishes of the Archdiocese in the area of adult faith formation and evangelization. Meghan has a B.A. in Theology and a Master of Theological Studies degree from the University of Notre Dame. She earned Ph.D. Candidacy in Theology from the Pontifical John Paul II Institute for Studies on Marriage and the Family at the Catholic University of America. In 2019, Meghan received the Benemerenti Medal from the Holy Father for her service to the Church. Before coming to Philadelphia in 2012, Meghan served in parish ministry as a Director of Religious Education and Catholic school religion teacher. She was born and raised in Somerville, NJ and is an aunt to seven awesome nieces and nephews.
Fun fact: As a break from ministry, Meghan loves to read classic mystery stories like Sherlock Holmes, the Fr. Brown mysteries and Agatha Christie. She is also an avid bike rider!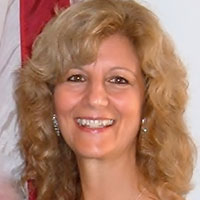 Meet Gina Mesko, CCO Discipleship Coordinator
Gina Mesko was born, raised, and currently resides in Delaware County, PA. She is a graduate of Cardinal O'Hara High School & Widener University, where she earned her Master's in Engineering and an MBA. Gina worked for Boeing as an engineering manager for 28 years on the Army Chinook, Marine Osprey and Army Comanche helicopter programs. There she met her husband, Joe, and they've been married for 26 years. Gina has been a bright light of love for the Lord leading evangelization and adult faith formation efforts in several Delaware County parishes since 2006. For the 2020 year, Gina will be undergoing intense formation in the Catholic Christian Outreach (CCO) model of evangelization ministry in her home parish of St. Joseph in Aston with an eye toward becoming a CCO spiritual multiplication coach for other parishes of the Archdiocese in future years.
Fun fact: Gina played Catholic League softball & Del-Val Women's fast pitch ball through her 20's. She played Shortstop & Left Field.